Consider a financial gift through our secure online donation process. It only costs $43 per night, per person, to provide shelter and a goal-driven program that in 2022 helped 86% of Project Hope for the Homeless guests improve their lives.
CLICK NOW on a button directly below to choose your way to make a secure online financial donation: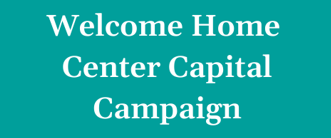 Rather send a check?
Checks and money orders can be mailed to:
Project Hope for the Homeless
P.O. Box 2035
Painesville, OH 44077
Your support can be life-changing for one family or individual struggling to get out of homelessness.
There are many reasons to answer that call – up to 50 each night. The men, women, and children staying at Project Hope for the Homeless are grateful for the hospitality shown to them, free of charge, while they work to renew their lives.
Spend time volunteering in or outside of the shelter.
"Be joyful in hope, patient in affliction, faithful in prayer.
Share with God's people who are in need.
Practice hospitality."
Romans 12:12-13